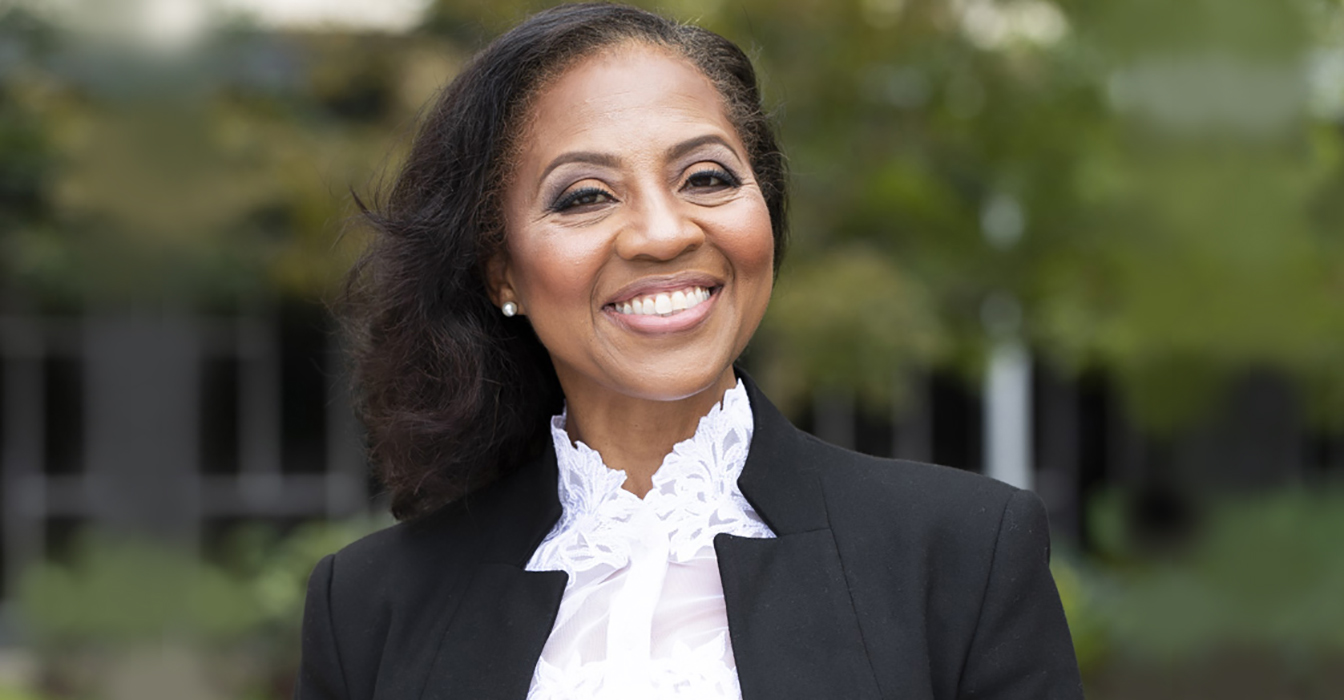 From the moment she was named, LaShawn A. Williams was destined to be a lawyer. Not only did her mother give her the initials LAW, she was so determined about her daughter's future that while hospitalized in late stages of breast cancer, she asked their pastor to make sure her daughter fulfilled the dream.
Williams earned her degree from Thurgood Marshall School of Law in Houston, then moved to Nashville, Tenn., where she joined the District Attorney's Office. Her career would range from prosecution to criminal law to appellate practice and in-house counsel at restaurant chain Cracker Barrel, which still holds a place in her heart.
She decided to run for the bench when she and her law partner, Shannon Baldwin, talked about former President Barack Obama's famous urging that people be the change they want to see in the world. They closed their law practice and devoted themselves to bringing a new vision to Harris County Courts.
Williams is one of the 19 candidates who ran for and won seats in the "Black Girl Magic" campaign. She presides in Harris County Civil Court No. 3 where, every day, she brings the dreams of her mother to the wide array of parties who come before her with difficult disputes.
Lawdragon: Why did you want to become a lawyer?
LaShawn A. Williams: My mother put it in my psyche at a very young age, maybe when I was around 6 years old. She would always say, "You're going to be a lawyer. You're going to be a lawyer." She always knew she wanted this little girl, her first child, to be a lawyer, because the acronym for my name is actually LAW: My middle name is Antoinette. I never got to ask her about that because she passed away when I was 18 of breast cancer. That was in 1987. If it had been later, she probably would have been able to conquer it or overcome it, because of all the advancements we've made in breast cancer and the research since then.
LD: I'm so sorry.
LAW: Before she passed, she asked, "OK, you're going to be a lawyer, right?" She wanted to make sure. She actually had a conversation with my pastor at the time that I found out about years later. When he came to visit her at the hospital, there were certain things that they talked about and one of them was making sure that I went to college, and again, that she wanted me to be a lawyer. So, when I graduated from college, I went back to my pastor and he happened to have been a fraternity brother of the dean of the law school that I wanted to go to, which was Thurgood Marshall. He was a big part of my admission. I qualified, of course, and all the rules were followed, but it just makes it easier, I think, when you know someone.
Also, as a child, I argued a lot with my parents. A lot. My mom would be the one to say, "OK, no argument. We're not arguing about this."
LD: She wanted to teach you to put those arguing skills to good use!
LAW: I'm telling my age, but I watched "Ironside," and "Perry Mason" was my favorite. All of the law shows. "Matlock." If there was a courtroom involved, I loved it.
LD: How did your career progress when you completed law school?
LAW: I can say this part, because we've started campaigning again. I like to say that I've done everything from the "rooter to the tooter" in the law, because all I knew was that I wanted to be in the courtroom. The first thing I did is the prosecutor's office, which is the role that gets you to the courtroom most quickly. That's what I was told and I think that's still the case. I did a stint in Tarrant County, Texas, as an internship, and then I moved all the way to Nashville, Tennessee, and got a job with the DA's Office.
LD: How did you like that?
LAW: It's funny, because race was an issue then. That's what got me that position. The Nashville DA's Office was getting heat about the lack of color in their ranks. I had a cool boss, James Todd, and he told me, "We need color." He was a smarty, but so sweet. So I'm like, "So I'm meeting the quota?" and he said, "You are." He was just a really cool dude with whom you could have that kind of conversation. That started me off in the criminal realm, but I was already a juvenile probation officer, so I was familiar with the landscape. Basically, I just stepped into what I already knew, which is criminal law. Then I went into corporate law, or as I like to say, transitioned into another criminal realm, because employment law, from the corporate perspective, is just as interesting.
LD: And then you went in-house at Cracker Barrel?
LAW: Are you salivating now? You want something to eat from Cracker Barrel?
LD: No, but my mother loves Cracker Barrel. I'm from central Illinois, so I just smile when you say that.
LAW: When I'm talking about Cracker Barrel, I still reference it as if I'm a part of it, because those were wonderful years for me and I do still love the restaurant. After that, I did some non-profit work for my church in Nashville, including housing development, as well as some entertainment work because Nashville is Music City, right?
From there, I opened my own practice in which I've done everything. I represented the State of Tennessee when it was transitioning from the health coverage it previously provided, and I have 23 years lawyering with for-profit and non-profit organizations. What I tried to stay away from was family work. I took a couple of cases and knew I'd never do that again. I've done just about everything I wanted to do in the law.
LD: Why did you decide to run for the bench?
LAW: My law partner, Shannon Baldwin, and I both dreamed of becoming judges. She was tuned-in enough to know that the time had arrived, so she came to me one day and said, "Hey, I'm running for judge. I suggest you review what's going on. Pray about it. Let's talk about it. Talk to your family. But now is the time for us to do this."
We didn't want to be a part of the group who complains: You become so bitter and so upset about what's happening around you that all you can do is complain. I didn't want to be politically active, but little did I know that running for a judgeship was political. I was under the impression that Texas was like Tennessee, where I didn't have to disclose my political affiliation. Here, you're a judge, but you've got to run. You've got to pick your side. My thought was that, at least from day to day, I could be a part of solutions to ensure that there's fairness, that we are still advancing, despite what the terrain might look like. As Obama would say, "we're not a perfect union, but we're certainly aspiring to be one." We should be progressing toward that.
That's the goal. I genuinely believe that, and this was my attempt to do my part in progressing toward that in whatever way I could, rather than being consumed with what I saw, and still see. Sometimes it's craziness, trying to take us backwards.
LD: In ways we never could have conceived. It is so easy to become bitter and immobile and to forget all the gifts and skills that we have. We can do something about it or we can try, and you did, which is remarkable.
LAW: Thank you.
LD: Is there an experience or two that you've had on the bench, since taking office, that's been particularly meaningful to you or that resonates in terms of why you wanted to do this?
LAW: Whenever I'm asked that question, one of the first things that comes to mind – because it was my first year on the bench – is a bench trial with three Black women. I'll always remember their faces. Two were lawyers and the third was the defendant, whom I ruled against.
The funny thing is, I don't even remember the nature of the case, but when they walked in and the case was called, I remember that they were smiling, just beaming. So I'm smiling back, of course. I was like, "What's this case about?" We called the case. We handled the case and the defendant lost, but she was still all smiles. One of them leaned in and whispered to me, "We are just so happy that you are here. We are so proud of you. We were outside talking about it."
They weren't even talking about their case. I'll never forget that, because for me, they were my sisters in the law. A community member, a woman first, and then a black woman. Right now, I resonate when I think about it, because it meant everything to me. I think all of the 19 can probably tell you of experiences, for them, that hit home with how proud people were of us, and not just Black people. Countless times.
LD: That's so meaningful.
LAW: Another case involved two older white gentlemen. I'm giving you demographics, because it's important in the context of my practice as a Black woman in a predominantly white male field. They were two best friends, and they had fallen out over, I think, $65,000. They had been brawling for years. Literally, there had been 12 settings for trial in my court, but my predecessor had never taken them to trial. So, on the day of trial, I took them into chambers, and we began talking about a resolution. The lawyer for one of them had screwed up royally, and because of my experience and my sensitivity to having my own practice and knowing your name and reputation are everything in that situation, I didn't want to just charge into that situation and expose the attorney. So in chambers, I told them that. I had my court reporter right there. What I said was, "Before we go on the record, I'm going to make these remarks and then y'all can decide if you still want to go on the record." I said to them what I just said to you, but more gently. I said, "There are some things I see here that are concerning. I wanted to give the parties an opportunity to talk frankly about it before we proceed, because I'm concerned that somebody's life is going to change dramatically after today. So I want us to talk about the opportunity for settlement."
Long story short, they did reach a settlement. Now, the losing party probably didn't think it was a settlement, because the prevailing party actually got what they wanted and all their fees. But they hammered out the agreement. When they were ready, we went back into court. They announced the settlement, but what the attorney said afterward touched me: "Judge, if I may, we want to thank you, first of all, for finally bringing this to trial. These two gentlemen had been best friends all their lives, and this situation caused such a rift between them that they hadn't even talked in years. In years. Now we have some hope that they can put this behind them. They talked a little today. They want to move forward and try to resume some semblance of a friendship. We want to thank you for that." I felt so humbled.
LD: Why?
LAW: Because I just was trying to do the right thing, but then it dawned on me, this is what this is about. People should be able to come to court, to be given their day in court, so that we can reach justice, but also so that our lives can go on.