A newly drawn Texas Senate District 10 has brought two men to the GOP ballot in hopes of ousting Democrat Sen. Beverly Powell of Fort Worth from her once-safe urban district.  Encompassing all or parts of eight counties, and stretching from Tarrant County west into more rural communities, the new      district is under review by a federal court in El Paso.  Nevertheless, Texas Rep. Phil King of Weatherford and Warren Norred of Arlington have thrown their hats in the ring for the March 1 decision. Candidate stories appear in the order on which they appear on the March 1 ballot. Early voting begins Monday and runs through Feb. 25.
Warren Norred
Warren Norred doesn't hesitate to say Texas Senate District 10 was drawn to ensure a Republican is elected there.
 "It's absolutely a gerrymandered senate district designed to go to a Republican," the Arlington attorney said. "It wouldn't bother me a bit if we went to the old lines."
 That said, Norred took aim at the incumbent, Democratic Sen. Beverly Powell of Fort Worth. He criticized Powell for joining Democrats who left the state last year to kill quorum and block the GOP's elections bill.
 It was a big factor in his decision to unseat the incumbent when he saw how the senate lines were redrawn in redistricting.
 "Sen. Beverly Powell left Texas to stop the election integrity law from passing," Norred said. "And she went to (Washington), D.C.. And I said, that can't stand."
 Norred, 58, described himself as "one of those attorneys that files suit on liberty issues," citing his involvement successfully fighting red-light cameras at Arlington intersections and organizing a term limit petition for that city's city council.
 Calling education "my big deal," Norred said he opened Arlington Classics Academy 20 years ago. He said he will place focus on the Texas Department of Licensing and Regulation, which oversees certifications for a range of occupations, facilities, businesses and equipment.
"TDLR is a favorite of mine," he said. "I think we really need to do some work in making it easier for people to make a living."
 Why, he asked for instance, are locksmiths regulated in the Lone Star State?
 Norred said lawmakers could have done more to shore up the state's main power grid during their 87th session — and three special sessions.
 "There are things left to do," he said, pointing the finger at subsidies given to alternative power sources such as wind and solar. "You can't properly divert your attention from things that are going well to things that are not going well. That penalty (for subsidies) is you take your eye off the ball, and the ball is the grid. Where is the penalty for people who are making deals with energy systems that are good deals for the energy systems until it gets bad."
 Norred noted his Republican opponent, Rep. Phil King of Weatherford, was "part of deregulation" of energy.
 "In the fallout of the winter storm last year, what we've seen is a lot of energy providers trying to get around their contracts and adding surcharges that ordinarily would not be available to them," he said. "My opponent, for instance, is one of the top recipients of energy money. … If I don't win, then we're going to continue to have a yes man in the Senate."
 Norred and his wife of nearly 30 years, Annette, are the parents of two grown children.
_____________________
Phil King
 Texas Rep. Phil King is asking voters to promote him to the state senate after 12 terms in the House of Representatives.
 "I've learned how to get things done in the House and will take that same experience and work ethic to the Senate," the Weatherford attorney and former Fort Worth police officer said.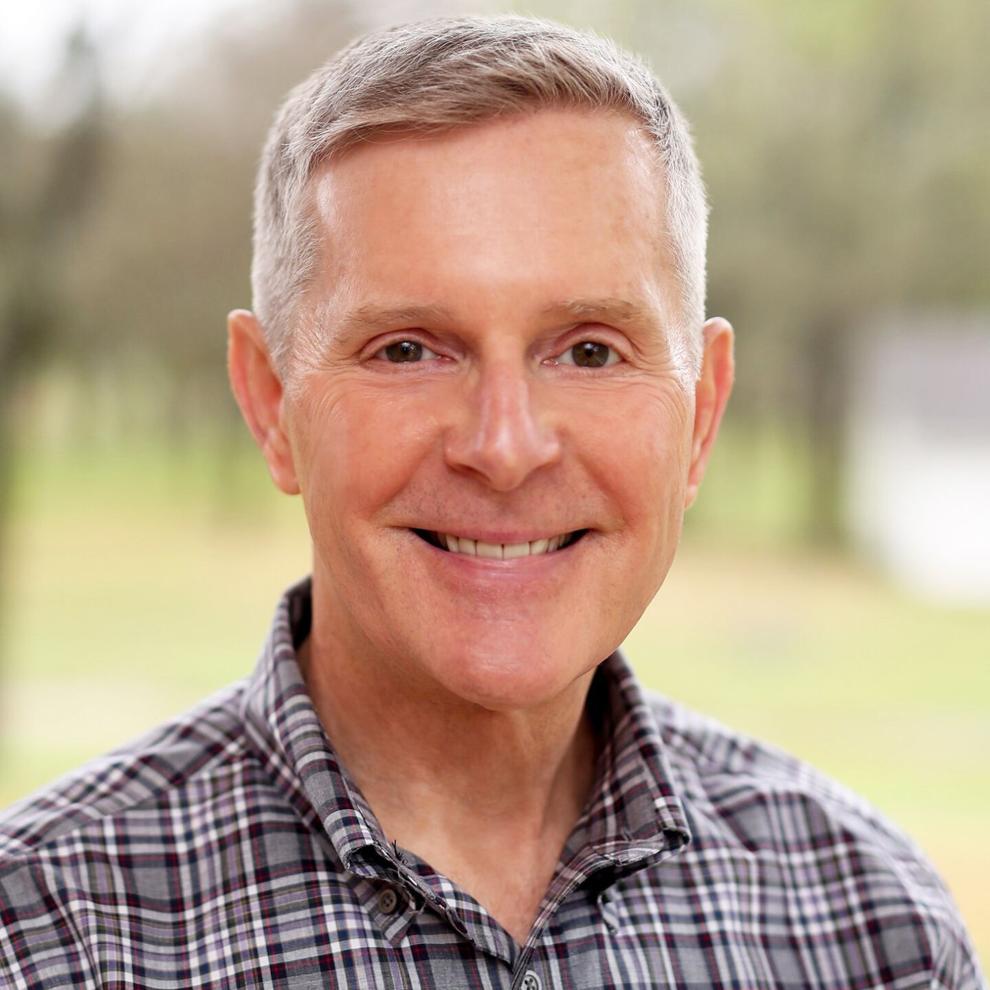 King, 58, said the 87th legislative session was largely a success. Lawmakers passed 13 bills to address that state's electric grid failure of February 2021.
 "And three of those were mine, bills that I authored and carried," he said.
 As with many conservative lawmakers, King saw part of his role as stopping bad bills.
 "I spent half my time last year, it seemed like, killing anti-law enforcement legislation," he said. "I can't tell you how much bad law enforcement legislation I helped kill."
 He managed to pass six of his own measures during the session, including a law preventing the state from doing business with or investing pension funds in companies that boycott Texas' oil and gas industry.
 The newly drawn Senate District 10 takes in much of Tarrant County, including East Fort Worth where King grew up from age 4. The district, now represented by Sen. Beverly Powell of Fort Worth, takes in many of the East Fort Worth neighborhoods King patrolled and supervised until moving to Parker County in 1983.
 That gives King on-the-ground familiarity with the urban element of the district, he said, adding his years representing more rural Parker County recommend him to residents in the seven counties, including southwest Parker County, drawn in to the district.
 "I think it's very important that the district has a state senator that understands the unique needs that our rural communities have," he said. "When the new Senate map came out, no one was more surprised than me to see the new configuration of Senate District 10. It was a prefect fit for me."
 He brushed off claims the district was drawn on his behalf.
 "If it was drawn for me, it would've been all of Parker County," he said. "I actually did try to get all of Parker County, but it wasn't moving."
The longtime legislator gave good marks to the 87th Legislature and its three special sessions.
 "It was one of the most, probably the most, successful legislative sessions I've been involved in," he said, noting the challenges of legislating amid the pandemic and Winter Storm Uri. 
 "We also had the Democrats leave," he said. "And on top of that we had redistricting. So it was, without question, the most successful legislative session — year — I've been involved in."
 King and his wife of more than 40 years, Terry, are the parents of six and grandparents of 16 children.